Welcome to Del Buono School of Dance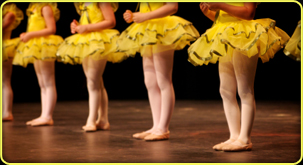 At Del Buono School of Dance, we teach tap, jazz, ballet, hip-hop, lyrical, contemporary, celtic (Irish Step), and ballroom dancing.
We have classes for adults and children - starting at age 3. Beginners and advanced students welcome.
Lessons typically follow the school year, starting in September and ending in June but regardless, we do accept students all year round! If you are interested in taking some lessons or getting your child involved with dance then please contact us directly for pricing and scheduling.
Del Buono School of Dance has been teaching dance in and around Kelowna for more than 30 years. We have three dance studios in Kelowna: on Banks Road, in the Mission, and in West Kelowna.
Our goal is to blend the required amount of professional instruction with fun and enjoyment of dance.